Miss West Sound Representatives
2010 – Tonie (Duchemin) Sexauer
Miss Northwest 2009 (Sweeper)

Top 10 at Miss Washington

Miss West Sound 2010

Top 10 at Miss Washington
Miss America Community Service Award
People's Choice Award
Washington State Miracle Maker Award
Hometown: Poulsbo
Talent: Jazz Dance
Platform: Children's Miracle Network
Tonie has had a lot of life happen since being the first Miss West Sound in 2010. Her scholarship money went to good use on her degree in Business Management from Northwest University in 2013.
She owns a full-time wedding photography business (www.toniechristine.com) and has now branched out to clothing design and manufacturing with her new kids clothing line called Blaze Kids Wear. The business was born out of love of giving back and being able to grow a business that can focus on "conscious capitalism" by being a business that is for profit in order to raise funds and give back to people in current crisis within the network of customers.
Tonie married the love of her life, Eric, on the rolling hills of Ireland and has since had two children. Their daughter Hastings, is the easiest of kids and their son Knighton, is a little firecracker! During the day, you will see her bouncing from her office, to running around finding cool outings to make memories with the kids and then shooting the weddings of brides who blaze their own trail on weekends. She and Eric are renovating a 1980's airstream and also building a modern cabin on the riverbanks in Leavenworth, WA. You can get a glimpse of her life on Instagram @toniechristine.
Tonie won over $13,000 during her two years participating in the MAO.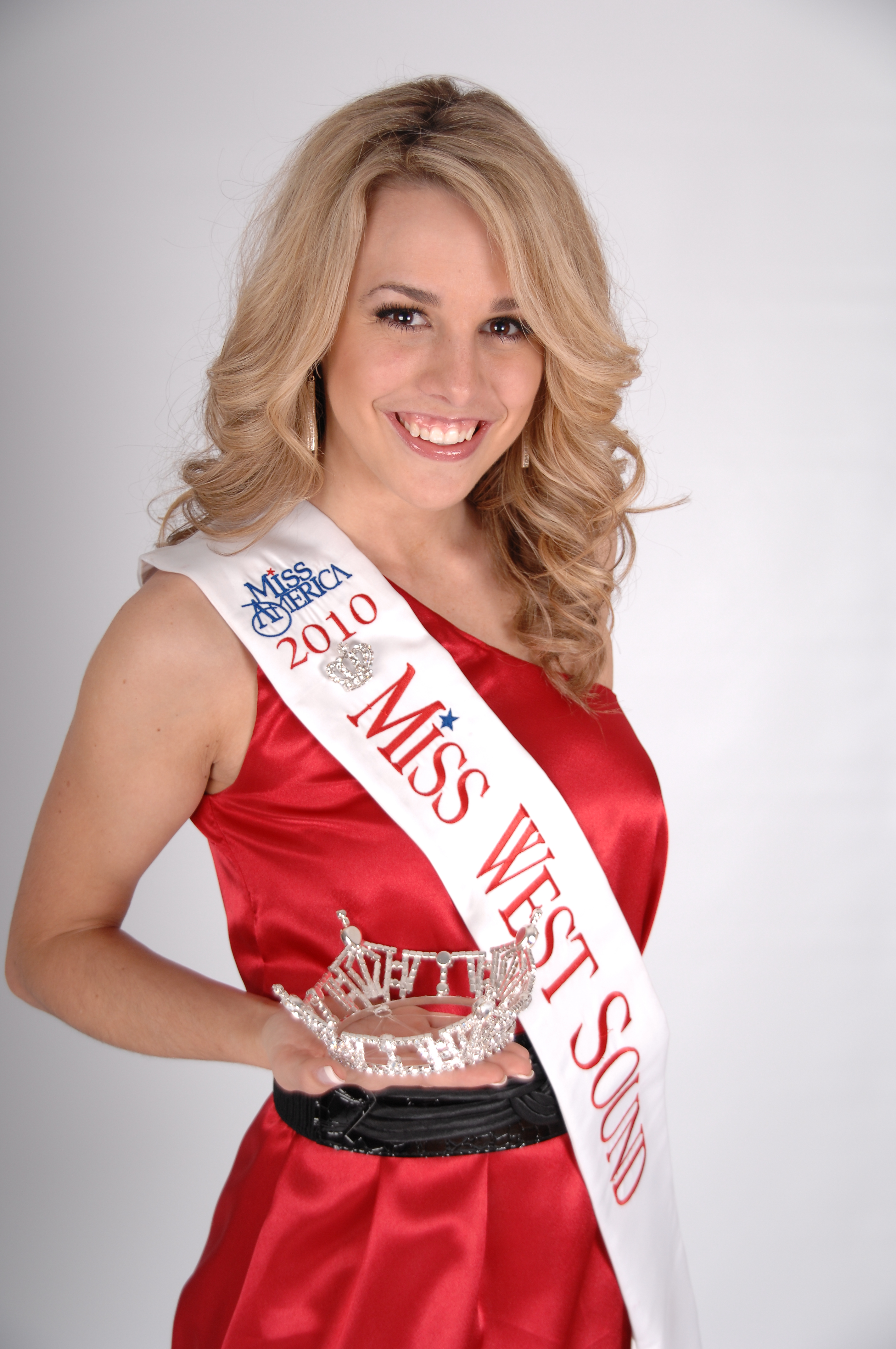 2011 – Whitney Glebe
Hometown: Poulsbo
Talent: Gymnastics
Platform: Fuel Up to Play 60
Whitney has earned close to $5000 through her participation in MAO.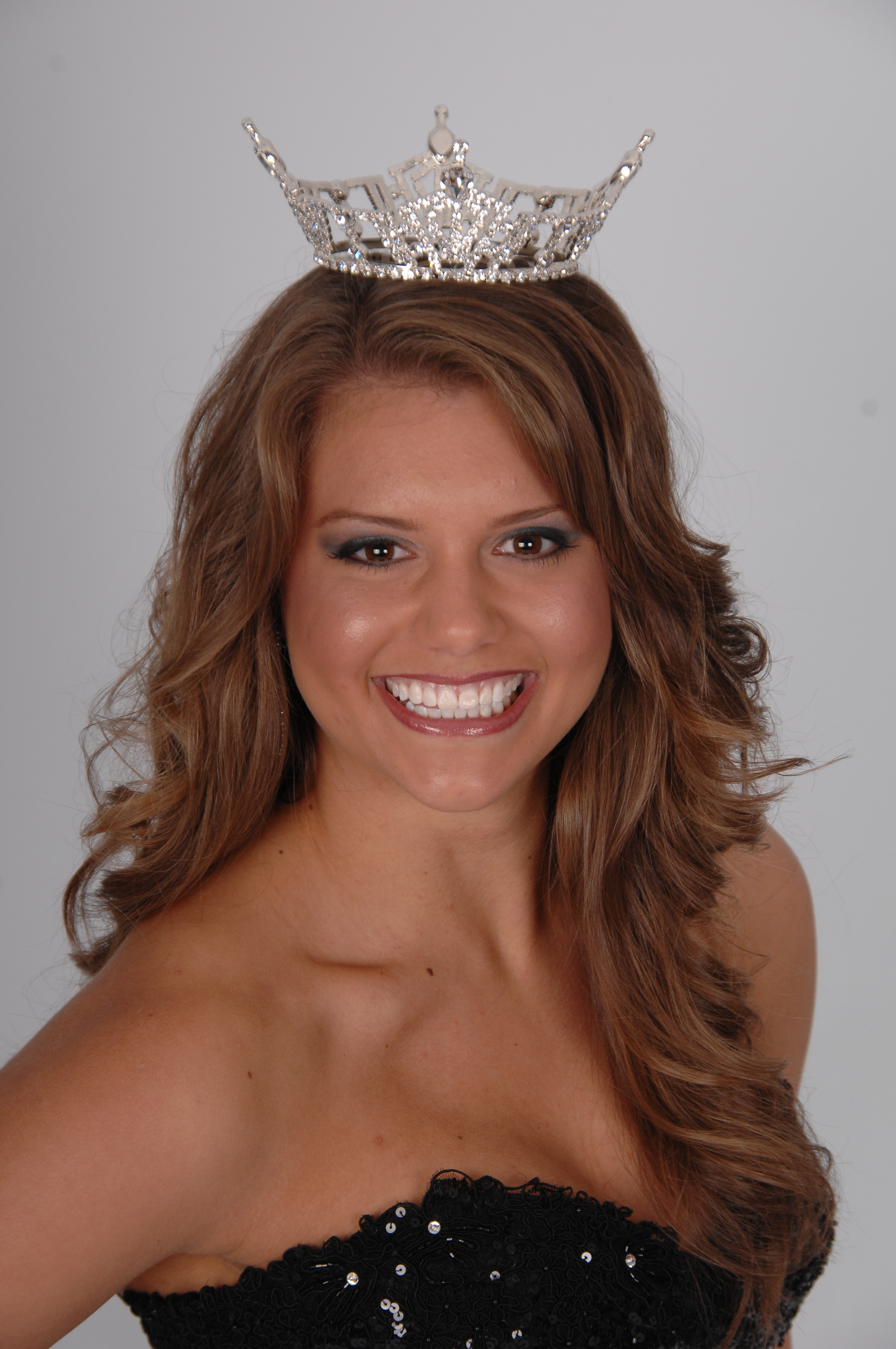 2012 – Hannah Price
Miss West Sound 2012
Miss Liberty 2013 (Sweeper)

First Runner Up to Miss Washington 2013

Miss Washington Sweetheart 2013
Hometown: Poulsbo
Talent: Vocal
Platform: Disability Awareness and Acceptance
Hannah graduated from the University of Washington in 2016 with a degree in Political Science. She moved to Washington, D.C. to work as a Technical Recruiter for Fortune 500 companies. Hannah relocated to New York City where she works remotely in digital advertising for federal and non-profit clients, and manages a YouTube page sharing home, health, and wellness tips.
Hannah earned over $22,000 through her participation in MAO.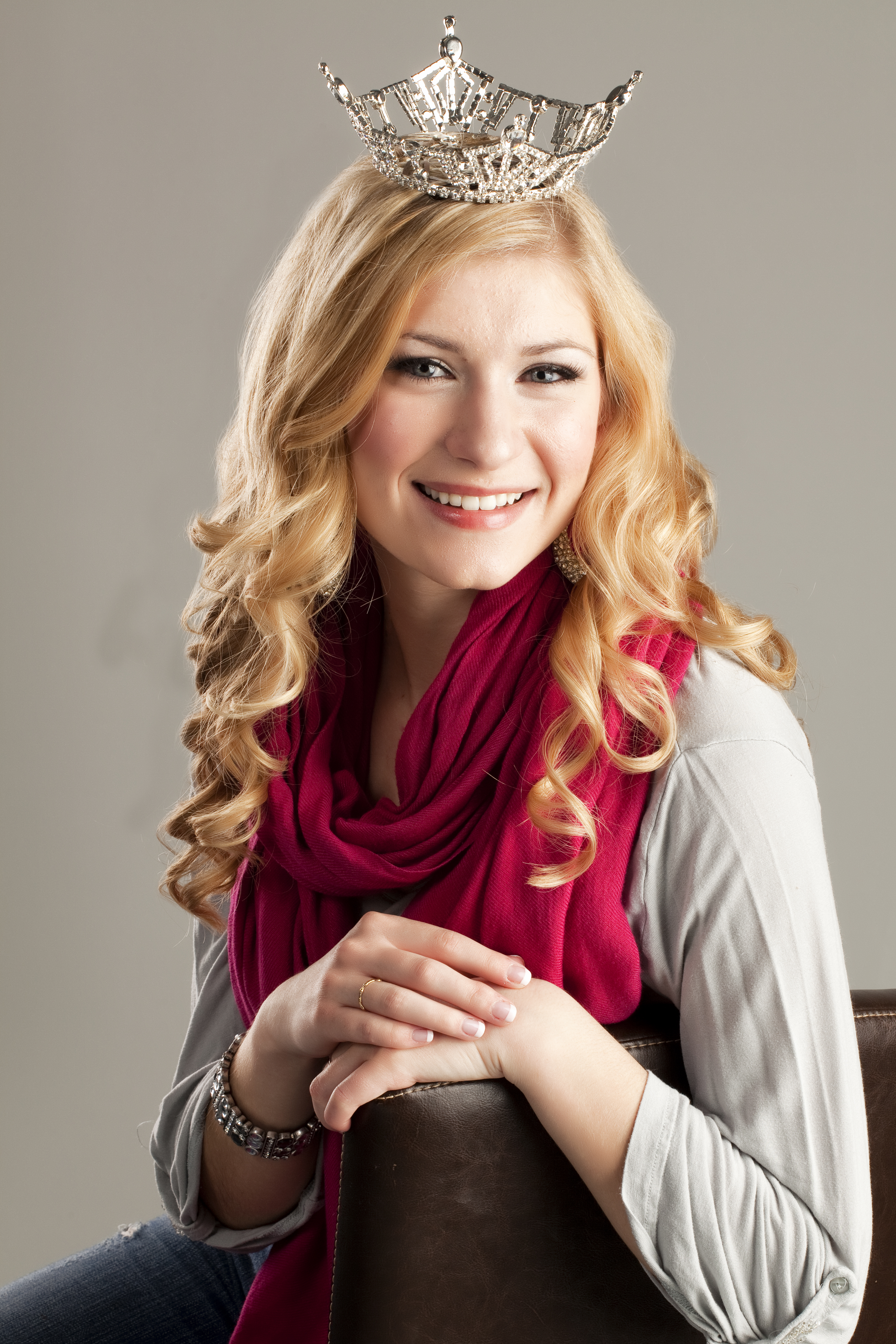 2013 – Megan (Leibold) Blum
Miss West Sound 2013

Top 10 at Miss Washington 2013
Rookie of the Year at Miss Washington 2013

Miss Pierce County 2014

2nd Runner-Up/Preliminary Talent Winner at Miss Washington 2014

Miss Washington Sweetheart 2014

Top 10 at National Sweetheart 2014
Hometown: Poulsbo
Talent: Vocal
Platform: Give a Note – Promoting Music Education
Megan Blum is a graduate of Pacific Lutheran University with a bachelor's degree in Vocal Performance. She has held the titles of Miss West Sound and Miss Pierce County through the Miss America Organization and has competed on the Miss Washington stage twice. In those 2 years, she received the Preliminary Talent Award, and placed 2nd runner up to the title of Miss Washington in 2014. She also competed at the National Sweetheart Pageant where she placed Top 10 amongst 43 of America's Sweethearts. Megan has been a full time Real Estate Agent for 6 years now and has been with FLUX Real Estate for the last 5.5 years. She currently resides in Des Moines, Washington with her husband, Kevin, their daughter, Blake, and son, Ryland. For the past 8 years she has been an avid volunteer for the Miss Washington's Teen Scholarship Organization and currently acts as the Assistant Director. She is so grateful to be returning to a local program with some of the best volunteers that mean so much to her. 
Megan earned close to $20,000 during her participation in MAO.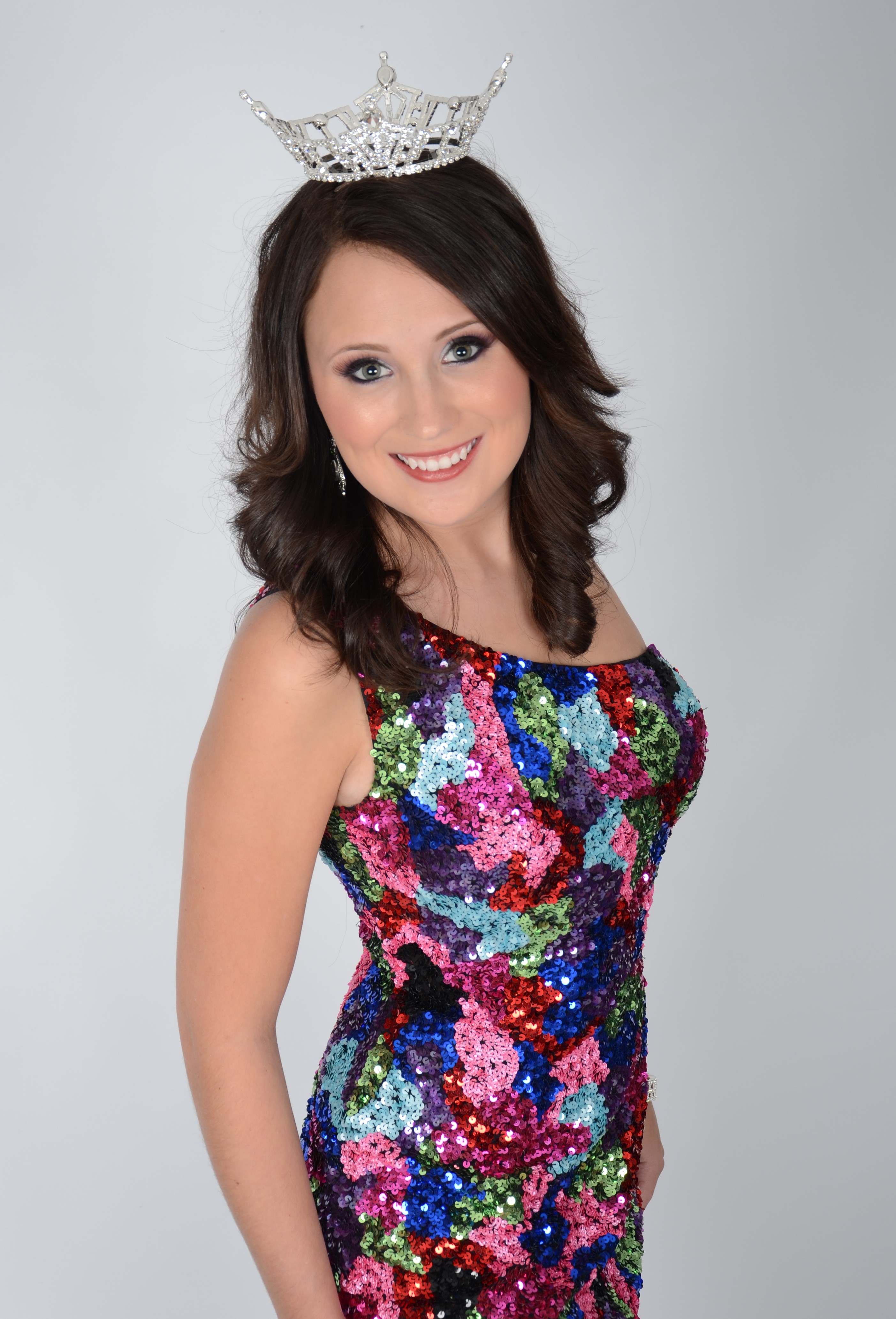 2014 – Megan Callahan McCormick
Miss West Sound 2014

Non-finalist talent at Miss Washington

Miss Eastside 2015 (Open)

4th Runner-Up at Miss Washington 2015
Preliminary Talent Winner
Hometown: Port Orchard
Talent: Classical Vocal
Platform: One Planet, One Future: Citizen's Climate Lobby
A passionate choral clinician and educator, Megan Callaghan Booth holds a Bachelor of Musical Arts from Pacific Lutheran University and a Master of Music in Choral Conducting from Central Washington University. Megan is currently the Director of Choirs at Silas High School and cherishes her time as the Artistic Director with the Endolyne Children's Choirs.
Before teaching at Silas, Megan was Director of Choral Activities at Bethel High School from 2016-2021. In 2019, she joined the Seattle Symphony and served as the music director of the Symphony's inaugural Community Youth Chorus. Megan believes youth have exceptional ability and can create artful and riveting performances.
She lives in Tacoma with her husband Sam and their dog Amigo. They are expecting their first child in June.
Megan earned a total of $6,300 through her participation in MAO.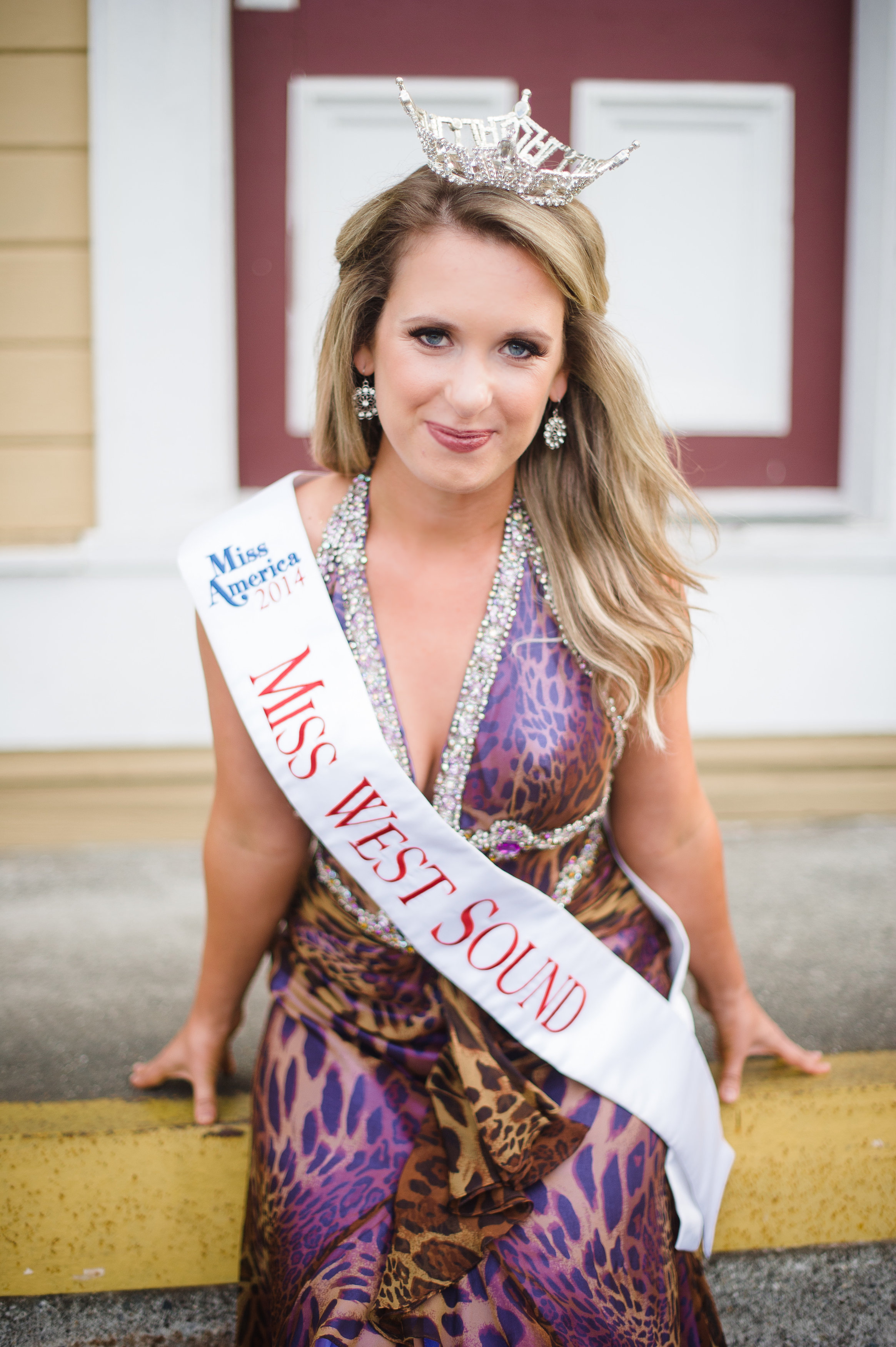 2015 – Cherisse Martinelli
Miss West Sound 2015

Top 10 at Miss Washington 2015
Hometown: Seabeck
Talent: Vocal
Platform: Enriching Lives Through Music Therapy
Cherisse graduated from Central Washington University in 2014 with a degree in Musical Theatre.
These days Cherisse can be found globetrotting and entertaining her way across the seven seas on cruise ships. She is lover of experiencing new places, but always looks forward to time spent back home in her beloved Pacific Northwest. Since her time as Miss West Sound, she has enjoyed a wonderful career in the musical theatre community of Seattle working with the 5th Avenue Theatre, Village Theatre, and many more. She is so honored to be a part of this family as a forever Miss West Sound.
Cherisse won $6,000 in scholarship through her time competing in the MAO.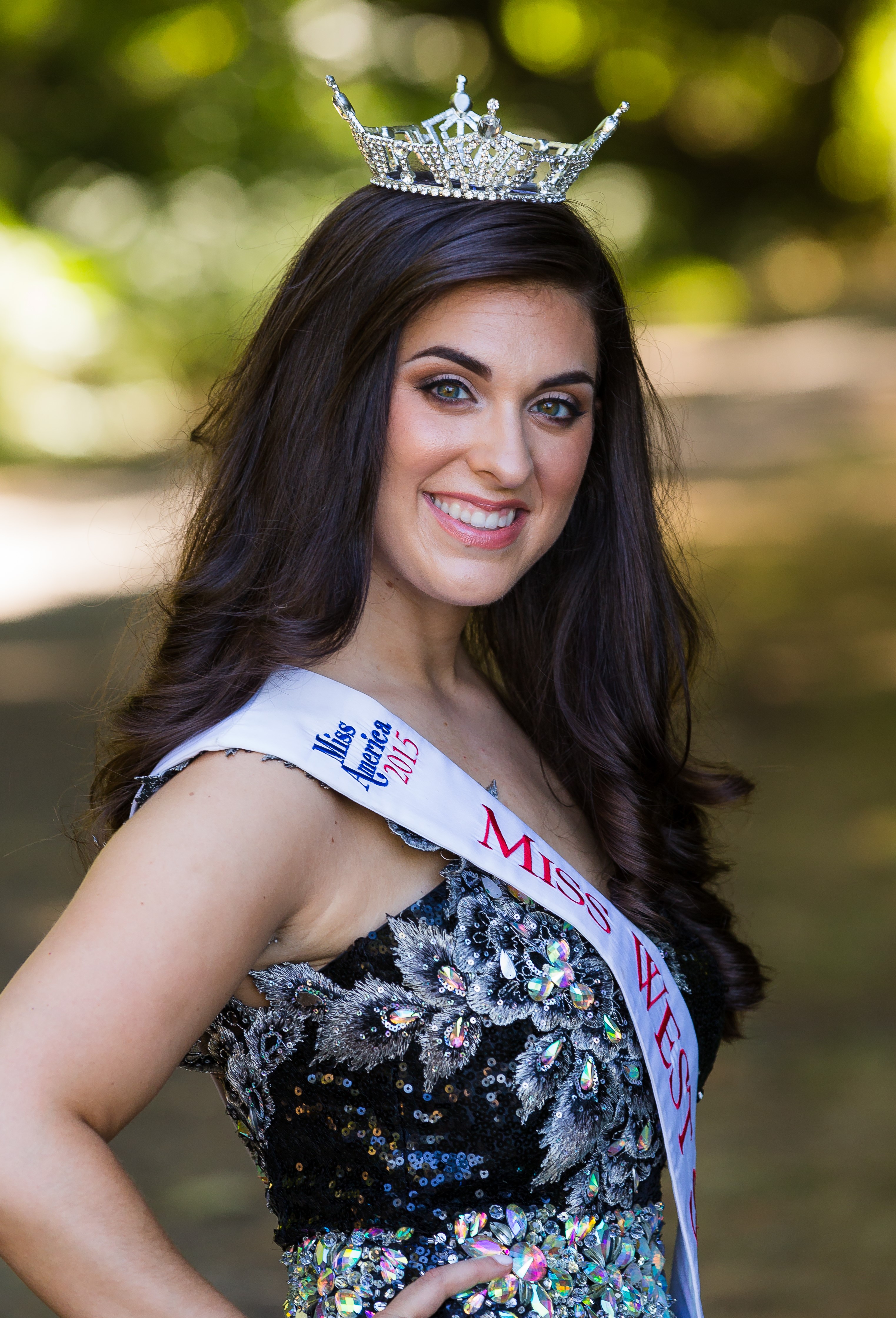 2016 – Brittney Brown
Miss West Sound's Outstanding Teen 2010, 2011, 2012

Director's Award 2010, Top Ten in 2011 and 2012, Scholastic Achievement Award and Miss Congeniality all three years at Miss Washington's Outstanding Teen

First Runner-Up to Miss Whatcom County 2015
Miss Tahoma 2015
Miss West Sound 2016

First Runner-Up to Miss Washington 2016
Miss Congeniality at Miss Washington 2016
Brittney graduated from North Kitsap High School as Salutatorian and earned her Associate of Arts (AA) degree in 2013 from Olympic College through the Running Start Program. She graduated Cum Laude from Western Washington University in 2017 with a Bachelor of Science in Cellular and Molecular Biology and a minor in Communication Studies.
Brittney then traveled to the east coast and earned her Doctor of Dental Medicine (DMD) degree and her Certificate of Dental Public Health Leadership at the University of New England's College of Dental Medicine in Portland, Maine where she graduated with honors. Dr. Brown worked as a Teaching Assistant in the dental simulation clinic and was the president of both the American Association of Women Dentists (AAWD) and American Association for Dental Research (AADR) clubs. She received the following awards upon graduation: Senior Dental Student Certificate of Merit from the Pierre Fauchard Academy, 2021 Eleanor J. Bushee Senior Dental Student Award, American Association of Women Dentists 2021 Student of the Year Award, Dean's Student Emerging Leader Award, Community Service Club of the Year Award, and was inducted into the national dental honor society, Omicron Kappa Upsilon (OKU), by ranking academically in the top 10% of her class.
After dental school, she received an additional year of training by completing an Advanced Education in General Dentistry (AEGD) residency in Bremerton, Washington. Dr. Brown currently works as an Associate Dentist at a private practice in Poulsbo, Washington where she provides quality care to patients in her community. Dr. Brown was recently accepted into the Advanced Endodontics Program at the Herman Ostrow School of Dentistry of USC and will be moving to Los Angeles, California in June of 2023 to complete the two-year specialty program and become an Endodontist.
Brittney has earned over $14,200 through her participation in MAO.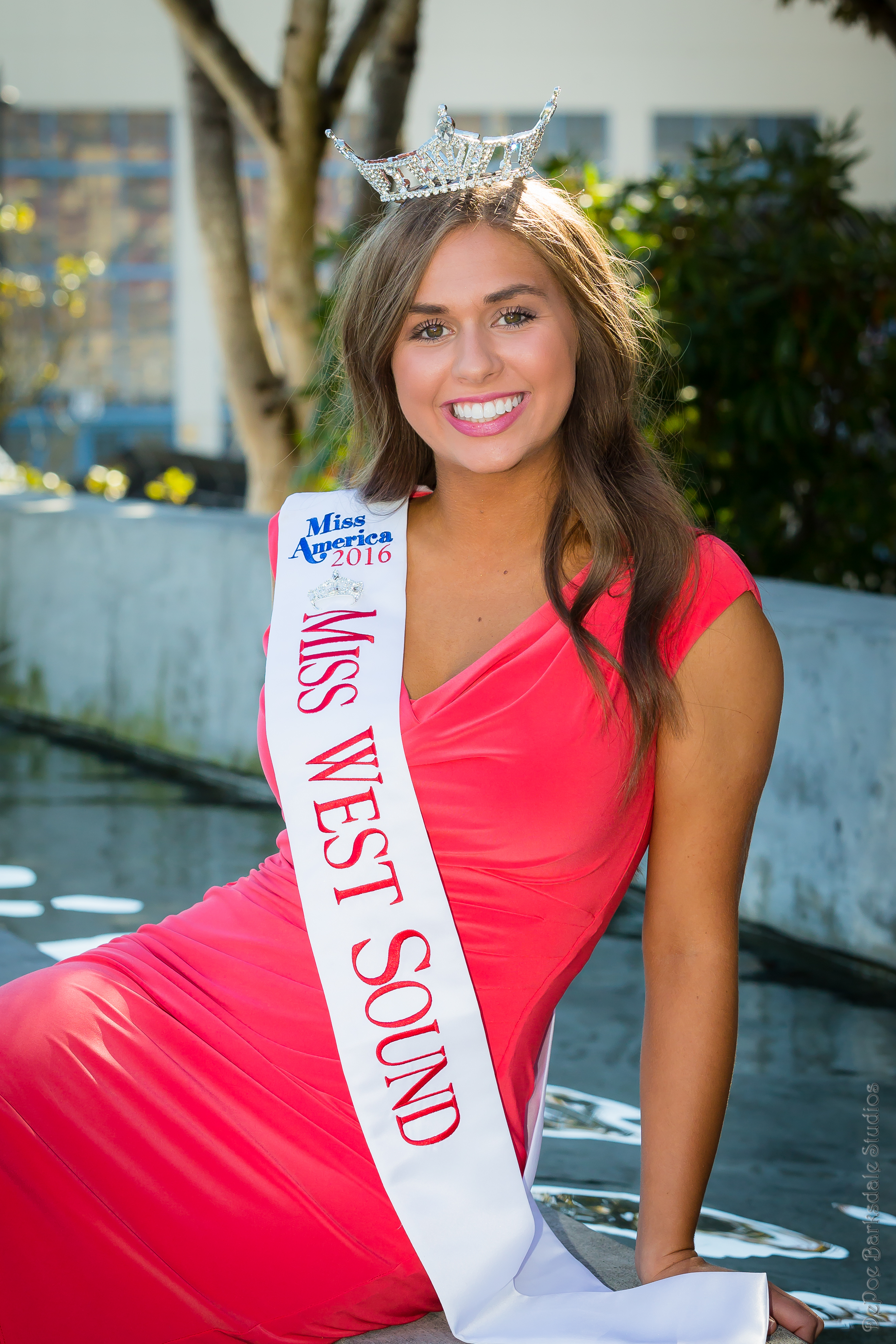 2017 – Anikka Abbott
Miss Pierce County 2015

First Runner-Up to Miss Washington 2015
Preliminary Talent Award
Miss Washington Sweetheart 2015

Miss West Sound 2017

Top 10 at Miss Washington 2017
Miss America Community Service Award
Hometown: Gig Harbor
Talent: Classical Vocal
Platform: Prevention Through Empowerment: Ending Domestic Violence and Stalking
Website: www.AnikkaAbbott.com
Anikka Abbott is the Chief Weather Forecaster for NewsChannel 3-11-12, a triplicate ABC-CBS-Fox affiliate, in Santa Barbara, CA.  She began her career as a reporter at the station the week after her graduation from Arizona State University in December 2019. She graduated summa cum laude from The Cronkite School with her Master of Mass Communication in Broadcast Journalism. As a graduate student, she received a nomination for the Rocky Mountain Emmy Awards for her work covering the Venezuelan refugee crisis in Peru.
Prior to broadcasting, Anikka was a singer in the Seattle area. In May 2015, Anikka graduated summa cum laude from Pacific Lutheran University (PLU) with a Bachelor of Music in vocal performance. She was a member of the award-winning Choir of the West for 3 years and performed with them internationally. At PLU, she was chosen to perform as a founding member of the elite octet, The Chamber Singers, also performing internationally.
Anikka has earned over $20,000 through her participation in MAO.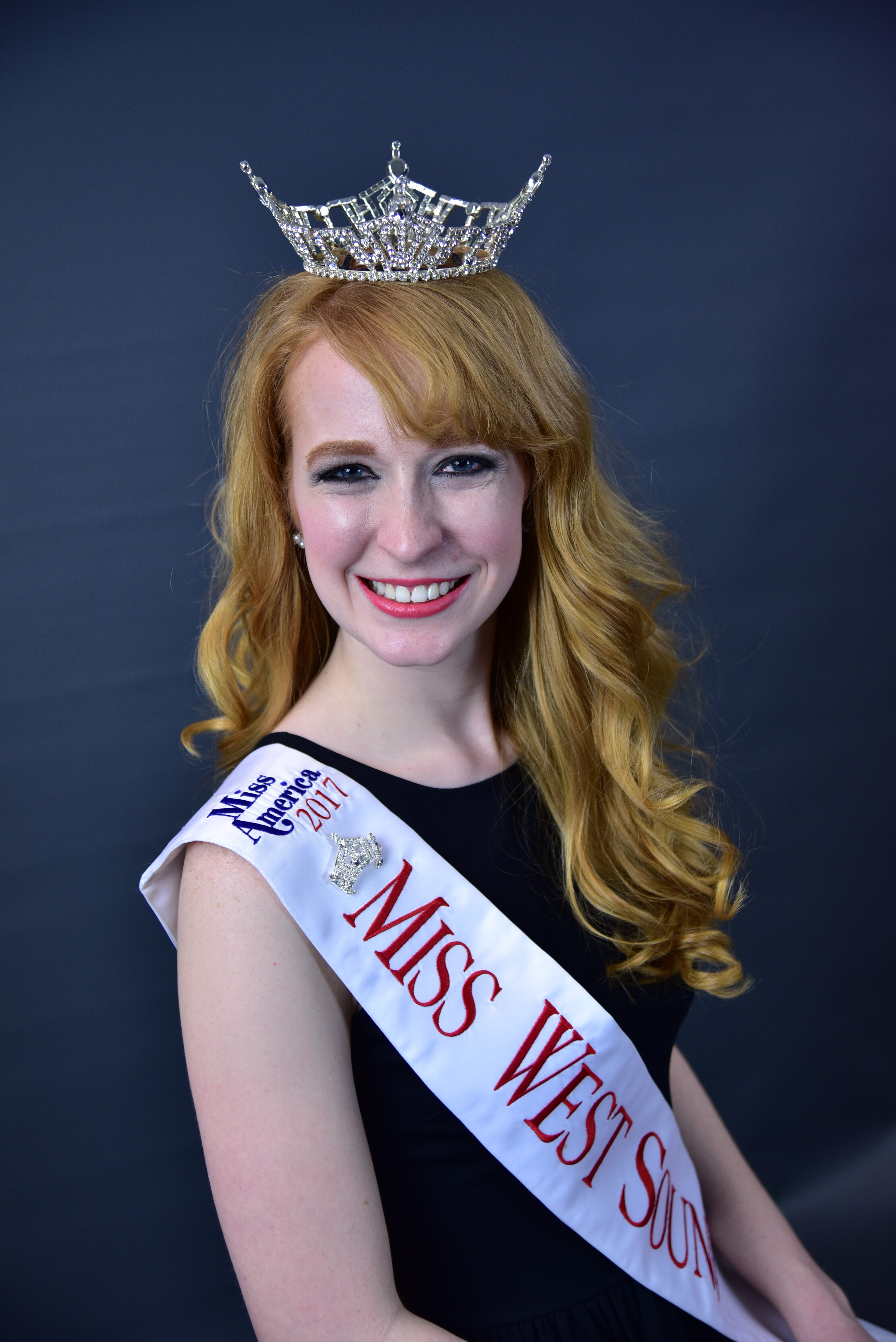 2018 – Devenn Miller
Devenn graduated from South Kitsap High School in 2015. She moved to Arizona for a year and a 1/2 where she added her furry friend Gilbert to the family. She currently resides in the beautiful Pacific Northwest where she continues to work in the medical field. She now lives in Tacoma and volunteers her time through the MAO organization (she is on the production team and a choreographer for West Sound) and other organizations where she can.
Devenn has earned $1,200 through her participation in MAO.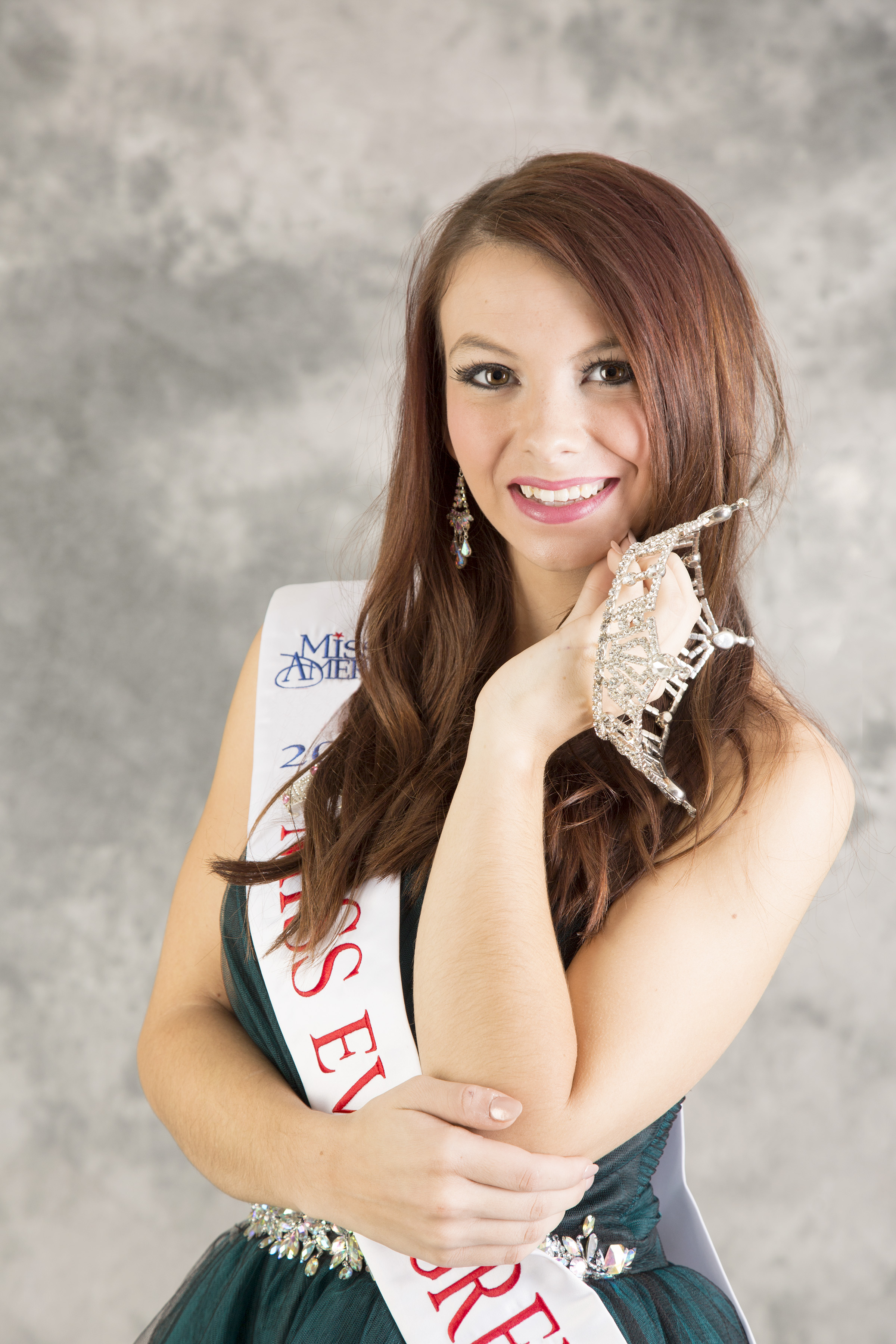 2019 – Maddie Farrell
Miss West Sound's Outstanding Teen 2016

Top 10 at Miss Washington's Outstanding Teen
Business Week Scholarship

Miss West Sound 2019

Miss America Community Service Award
Miss Washington's Miss Congeniality
Hometown: Silverdale
Talent: Comedic Monologue
Platform as MWSOT 2016: Building Girls' Confidence Through Teen Mentoring
Platform as MWS 2019: Building Youth Confidence Through Mentoring
Maddie graduated from Klahowya Secondary School in 2017 and Central Washington University in 2021 with a degree in Elementary Education. Maddie is a teacher in the Central Kitsap School District and is obtaining her Master's Degree in Education through Western Governors University. During her year as Miss West Sound, she founded the Bremerton Teen Mentoring Program, where high school students have the opportunity to engage in one-on-one mentoring with elementary and middle school students.
Maddie has earned $7,000 during her participation in the MAO.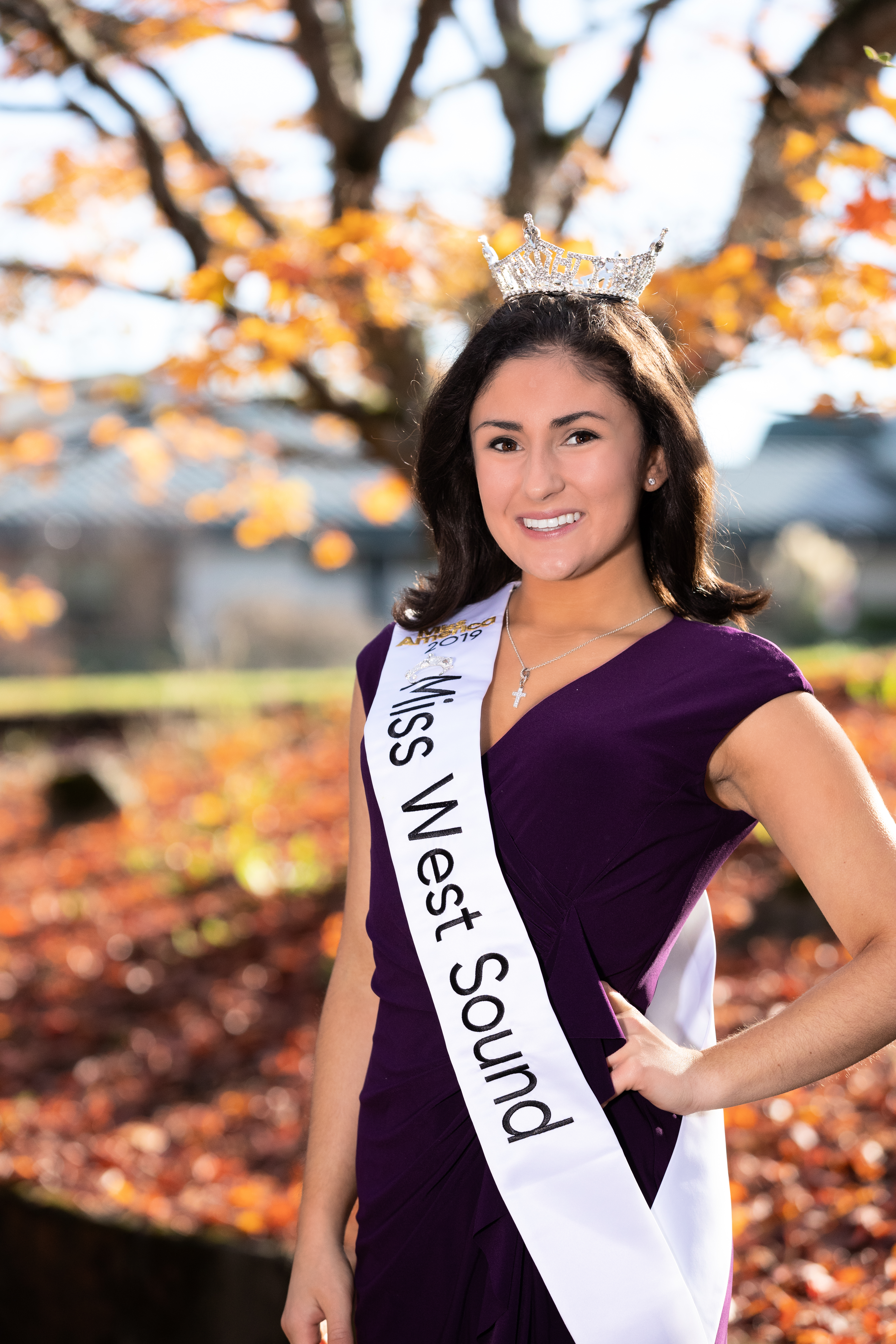 2020-2021 – Julia Zimny
Miss West Sound 2020

4th Runner Up at Miss Washington
Preliminary Red Carpet Award at Miss Washington
Hometown: Seabeck
Talent: Piano
Social Impact Initiative: The Red LIPS Project: Redefining Love in Partnerships
Julia graduated from Klahowya Secondary School and Gonzaga University with a degree in English. A few weeks after winning the title of Miss West Sound 2020, the world was hit by COVID-19 and shut down, eliminating any appearance opportunity Julia had. She decided to take control of the situation and utilized the time to apply to law school where she is in her final year at Gonzaga School of Law.
Julia is currently practicing law with her limited license at the United States Attorney's Office. She has won school-wide & national competitions & has appeared in front of commissioners, magistrates, & state Supreme Court justices. She also assisted the Washington state legislature in her legal research surrounding fertility fraud. She will graduate this May with her Juris Doctor in hopes to serve as a Deputy Prosecutor.
Julia has won over $ 6,100 during her years participating in the MAO.