Please check back Spring 2023 for the 2024 Program.
Because Every Miss America Begins Somewhere
The Miss West Sound Pearl Princess Program is a non-competitive, mentoring program that enables young ladies, ages 6-10, to be mentored by a Miss West Sound or Miss West Sound's Outstanding Teen contestant.
The program strives to help young girls develop poise, self-confidence, social skills and friendships. It is open to girls 6-10 years old, who reside in Kitsap County.
Participation Fee of $150 is due with the application.
Participation Fee Includes:
Workshops on Manners, Poise, Thank You Notes and Confidence
An Official Princess tiara and sash from the Miss America Organization
Miss West Sound T-Shirt
A special mentoring relationship with a Miss West Sound or Outstanding Teen candidate
Dance workshops with a performance on stage during the Miss West Sound Pageant
ALL PRINCESSES MUST:
Be available to attend Full Dress Rehearsal, August 4, 2022
Be available on Sundays (starting in the Summer of 2022) from 12 pm to 1:30 pm for dance rehearsals and etiquette workshops
Be available to attend the Miss West Sound/Outstanding Teen Competition
Please Note: Princesses will need a tea length white dress with appropriate undergarments and shoes as well as a Production Number outfit that will be determined before Orientation.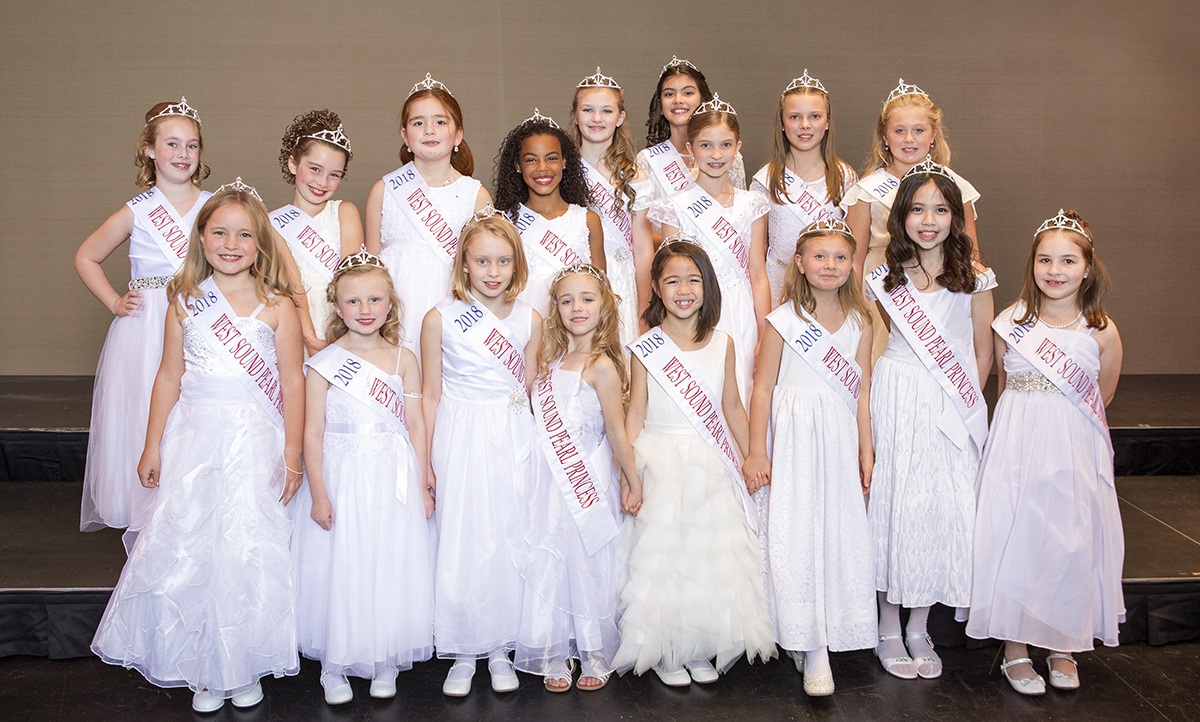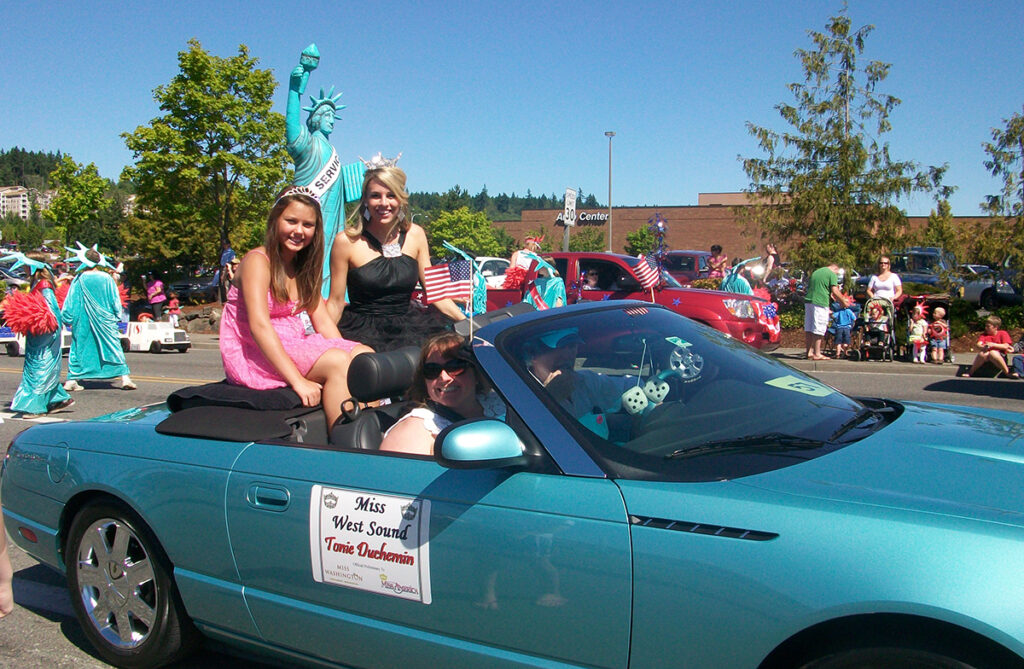 If you would like to receive information on the Pearl Princess Program for the 2023 competition, please contact us HERE.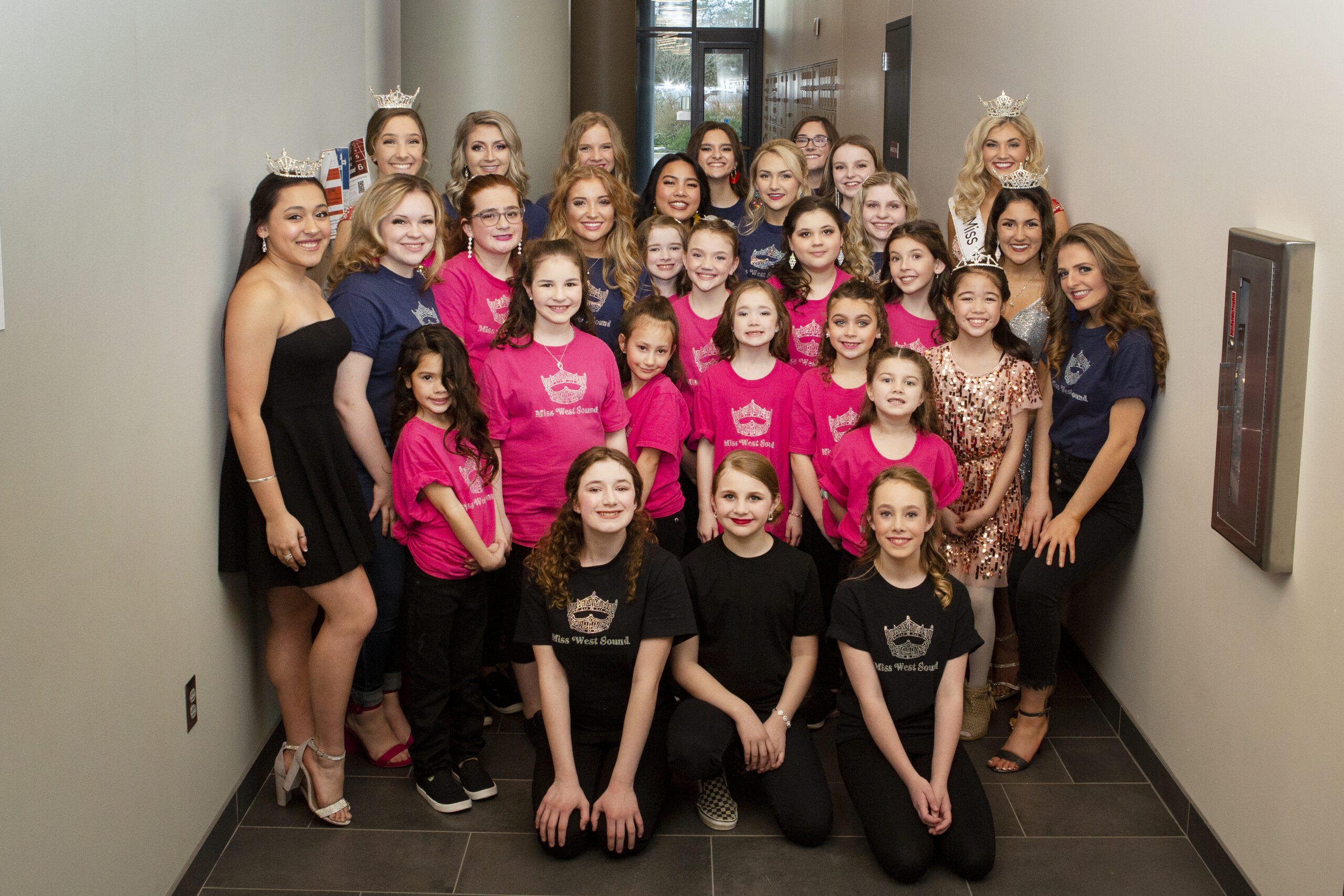 The West Sound Ambassador Program is a non-competitive mentoring program for girls 11-13 who would like to gain the knowledge and skills necessary to become a future candidate in the Miss West Sound program or simply build interpersonal and professional life skills.
Ambassadors will work on self-confidence, self-care, and goal setting. They will have help choosing a community service project (or Platform/Social Impact Initiative) that fits their interests and passion.
Ambassadors will participate in MWS fundraisers, events, candidate interviews and will be part of the on-site team during the Miss West Sound Competition.
They also have the opportunity to join our Teen and Miss Candidates on stage during production numbers and will participate in a short On-Stage Interview as a group.
Please Note: Ambassadors will need an outfit for the production numbers, On-Stage Interview and the Finale. These outfits will be determined before Orientation.
Application  & Participation Fee of $100 is due with the application.